HAND TURNED INDIAN CLUBS HAND-MADE IN THE UK
Variety of sizes and finishes available from 700g to 1.4kg.
Long oak Indian clubs for superior swinging, recently added to the range.
Can also be made to bespoke specifications, including weighted core (3kg weighted clubs now available).
Beautifully finished with Danish oil
SHOP
BEAUTIFULLY HAND-TURNED from SUSTAINABLE HARD WOOD
Currently expanding our range of Persian meels,
2kg available 15 November.
5kg to 12kg meels NOW IN STOCK.
Weights vary from 2kg (4kg set) to 10kg meels (20kg set).

QUALITY HAND-MADE in HARD WOOD
3 types available…
Classic 700mm
Premium 700mm
Premium 800mm
SHOP
UK made Indian Clubs
Modelled on traditional Indian clubs, we have added some refinements of our own…
Ergonomic, tapered handles for superior grip and moisture displacement grooves to avoid slipping.
Customise weight to order
Weight can also be increased, without changing the size, through lead inserts. Combine the traditional, tactile nature of wood with modern desires for heavier weights.
Indian clubs & Persian meels
Swinging clubs and meels/mils will benefit all kinds of sports including…
professional athletes / swimmers / golfers / bowlers / wrestlers / tennis players / martial artists / throwers / basketball players / gymnasts / hockey players / body builders / football players / volleyball players / baseball players / archers / sports trainers / physical therapists / martial artists
Also used for shoulder rehab/prehab.
[metaslider id=571]
BUY INDIAN CLUBS
Indian clubs, Persian mils and push up boards ready to dispatch. Other clubs made to order
Allow 4 weeks for delivery. Weight may vary slightly, though we do our best to match pairs according to weight. Design incorporates contoured and grooved handle for better grip. EMAIL us to discuss.
TRAINING & TIPS
A must visit wealth of information for all budding and seasoned club swingers can be found at www.indianclubs.com.au
The wonderful club exercise is one of the most effectual kinds of athletic training known anywhere in common use throughout India. The clubs are of wood, varying in weight according to the strength of the person using them, and in length about two feet and a half, and some six or seven inches in diameter at the base, which is level, so as to admit of their standing firmly when placed on the ground, and thus affording great convenience for using them in the swinging positions. The exercise is in great repute among the native soldiery, police and others whose caste renders them liable to emergencies where great strength of muscle is desirable. The evolutions which the clubs are made to perform, in the hands of one accustomed to their use, are exceedingly graceful, and they vary almost without limit. Beside the great recommendation of simplicity, Indian club practice possesses the essential property of expanding the chest and exercising every muscle in the body concurrently.
British Army officer in 1866
Indian Clubs are very effective tools to exercise with. Those who have worked out with them have found improved shoulder mobility, better coordination, stronger back and shoulders, plus improved elbow and wrist flexibility.
Originating from India they were developed by the forces to help soldiers and police increase their physical prowess. They were widely used up until the end of WW2. More recently they are becoming common place in gyms all over the world as trainers realise their true benefits and superiority over modern fixed weight regimes. Use them as a full workout or as part of your warm up to complement your kettlebell session.
---
TERMS & CONDITIONS
We hope you are pleased with your purchase. Due to the nature of wood, there may be small variations in weight and appearance. However, care is taken to match pairs of clubs and meels according to closeness of weight rather than aesthetic twinning. If any item is found to be excessively defective please
let us know
and we will fix it, replace it or offer a refund. Unwanted items maybe returned within 7 days, provided the item is as new. We will refund the value, less a 20% handling/admin fee. Postage at the buyer's expense. Bespoke orders are available. Please
contact
us to discuss. DELIVERY: All orders are tracked and should take few days to arrive in most parts of the UK. Services to EU countries and other parts of the World are also offered but will take longer. Every effort is made to ensure quality of materials and accuracy of information. Please contact us if you find any issues. The nature of wood assumes a natural tolerance in the finish of some items and variety of textures are seen as . This is to be accepted as normal. Due to the nature of wood supplies there maybe fluctuations in price. Delivery charges may also increase. We reserve the right to increase our prices where necessary. RESOURCES: We always use air dried timber that is sustainably resourced. New timber in the UK is bought under FSC guidlines. We also use timber that has been repurposed from a previous life
or
is widely recognised as being a 'weed' in the region it was bought from. The whole business is grown from sustainable wood. CARE: Look after your clubs or meels and this should give you a lifetime of use. Treat them to a coat of Danish oil once or twice a year to maintain the patina and protect the wood. Store them away from direct sunlight in a cool or room temperature place. Do not leave by radiators or other similar hot spots (eg south facing window) where excessive heat may be an issue. Also, avoid excessive damp or dryness. Efforts are taken to select wood that is stable and less prone to movement or splitting. However, from time to time this may happen. Small 0.5mm cracks can be sealed with superglue. 1 to 2mm cracks can be fixed with strong wood glue or superglue gel. Anything larger can be taken care of with a mix of wood glue and wood dust. 
We'd like to hear from YOU!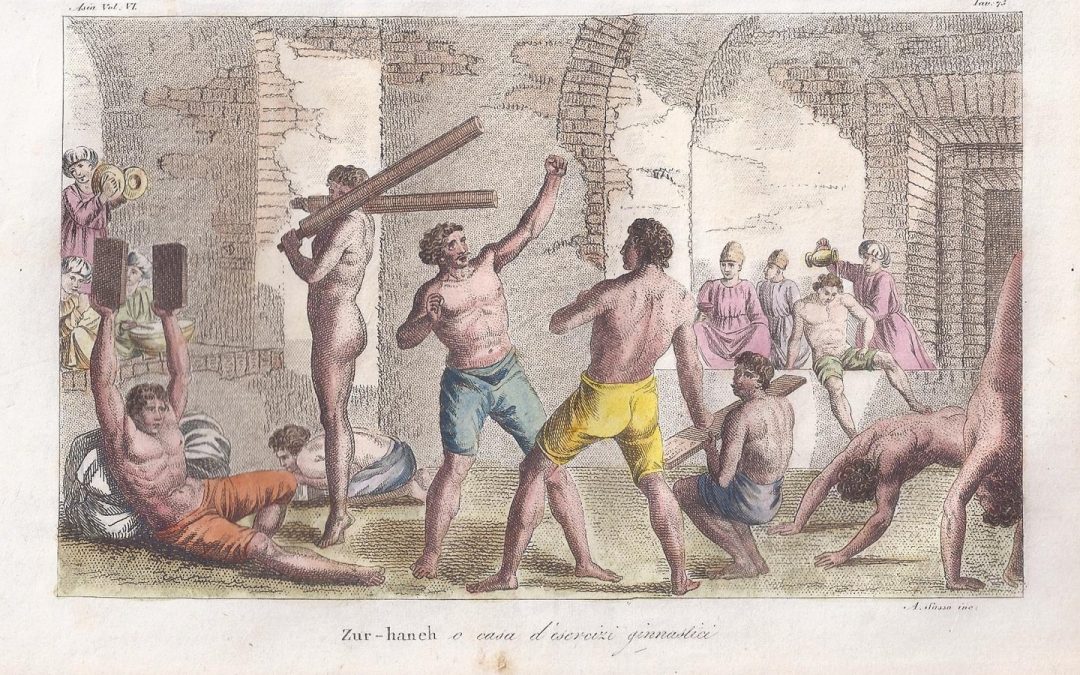 The other day my daughter asked me what the difference is between Indian Clubs and Persian Meels and where did they come from?… It's an interesting story that goes back 100's of years… Meels (or mils) tend to be larger than Clubs, generally weighing between 2-10kg....